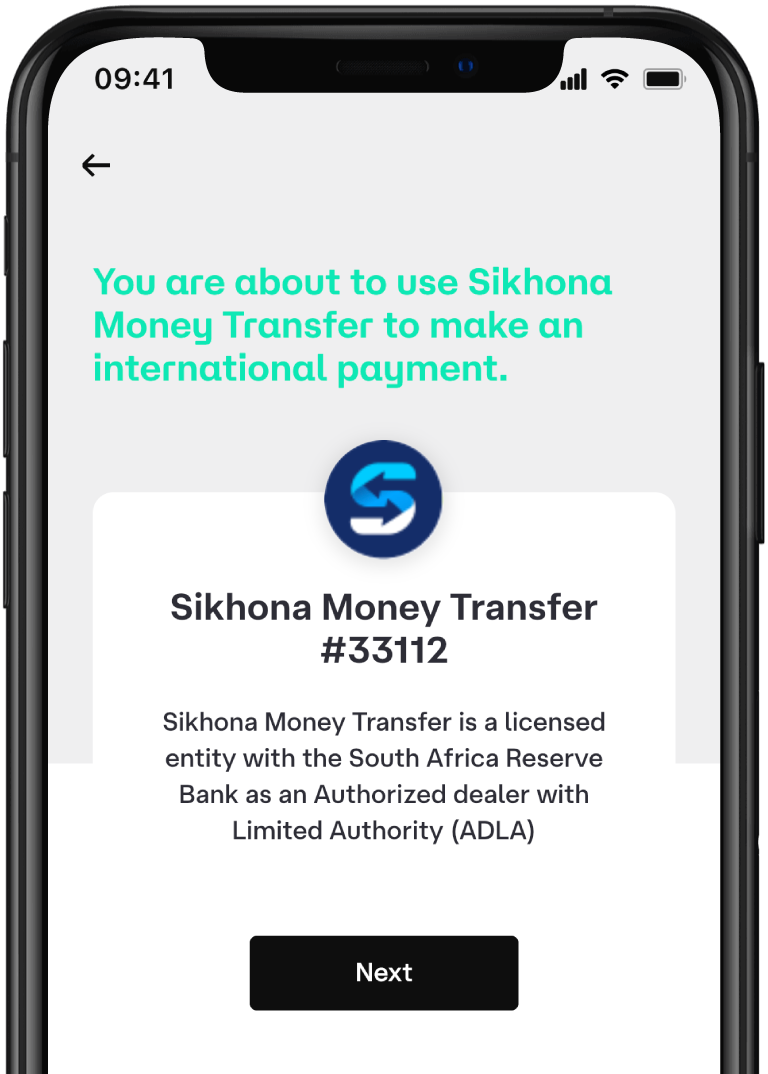 1. Download Spot
Verify your free Spot account & tap the Int. Transfers icon from your homescreen.
Open My Free Account
2. Register With Sikhona
Follow the steps to register with Sikhona. Select the contact you want to send money to, how & how much you want to send.
3. Accept The Quote & Send!
It's that simple! Note: Each transaction comes with a processing fee and this will be indicated in your final quote before you complete your transaction.