Earn FREE airtime when you shop with Spot*
Get 3.5% back in FREE airtime every time you shop with your Spot debit card.



100k+ people already with us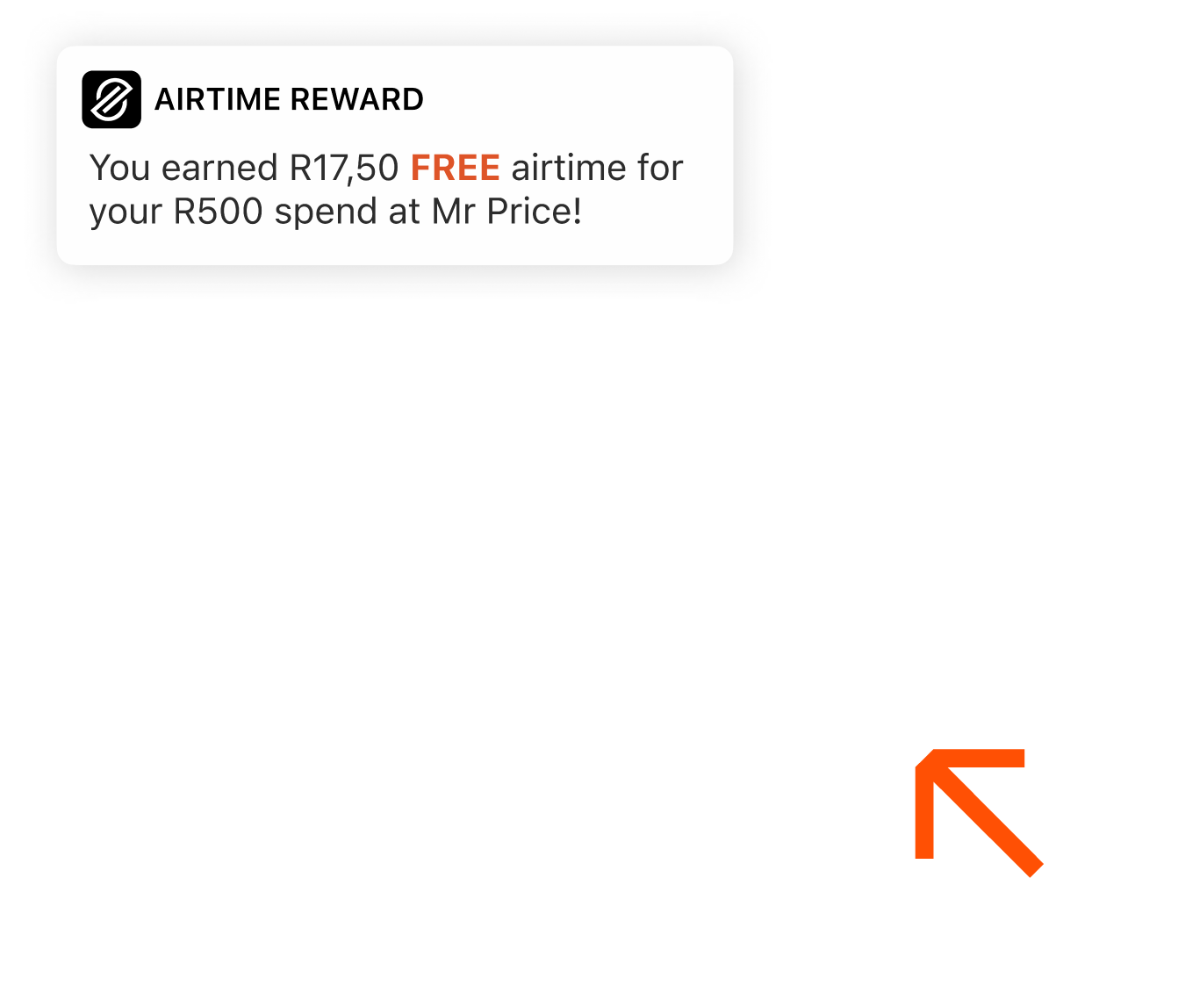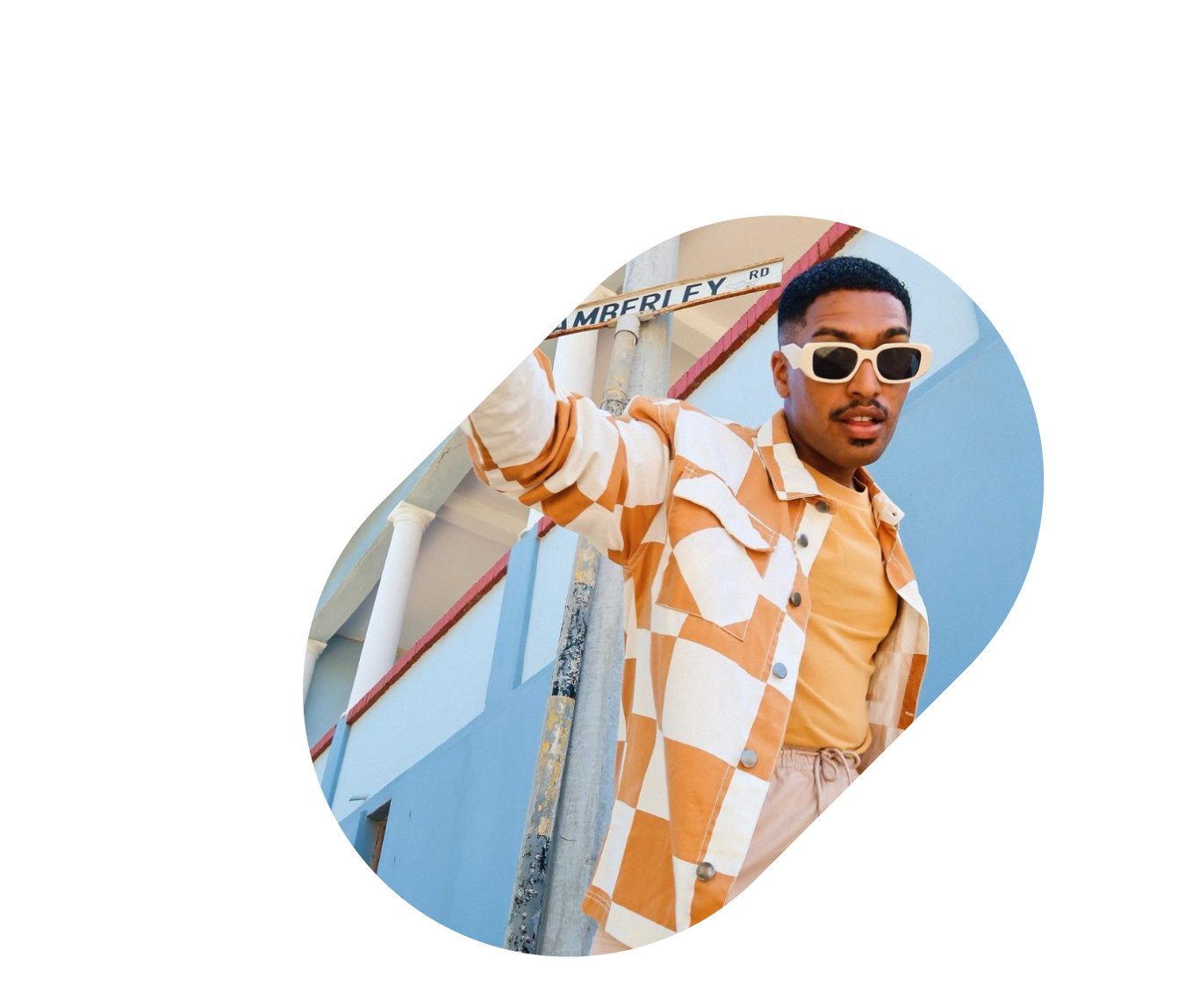 3.5% back in free airtime for EVERY swipe
Shop using your Spot debit card and instantly get rewarded with FREE me&you or uConnect airtime.

Unlike other cashback apps, there's no redemption codes or discount vouchers to worry about. There is also no restriction on where you can earn. Shop literally anywhere!

Don't have a Spot card? Get your FREE Spot debit card & manage it all in the app.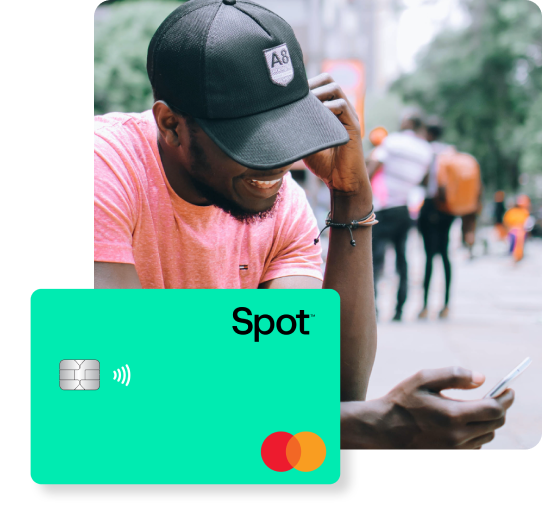 Say "Goodbye" to Paying for Airtime
We've partnered with me&you Mobile and uConnect to make staying connected easy.
Connect Your SIM
Link your me&you Mobile or uConnect number to your Spot account. Don't have a me&you or uConnect SIM? Easily order one in the app.
Shop As Normal
There is no restriction on where you can earn - tap, swipe or order online using your Spot debit card - ANYWHERE.
Stay Connected!
We'll track your purchase & you'll get the airtime reward in realtime.
Get even more from selected partners
All Your Questions - Answered.
Not the answers you're looking for?
First things first, you'll need a me&youMobile or uConnect SIM to qualify for Airtime Rewards. Don't have a SIM yet? No worries, you can easily order one in the app or on these links for Me&You and/or uConnect. 
Airtime rewards are earned by making transactions anywhere using your Spot virtual or physical card, including using your Spot card's Tap & Pay functionality, Snapscan, Zapper and Masterpass.
Please note the following Spot transactions are excluded: EFT, Ozow (Instant EFT), ATM withdrawals, and non-card based in-app payments but excluding refunds or reversals of any the transactions.
Each time you receive your Airtime Rewards, we'll send you an SMS confirming the airtime credit.
You can also easily check your airtime rewards balance by following these steps:
Sign into your Spot app.
Tap the Airtime Rewards button.
Your balance will be displayed on the Airtime Rewards screen.
Please note that the airtime rewards balance reflects your total balance including the airtime you've purchased yourself.
Your airtime reward is valid for 14 days.
Click this link while you're on your mobile phone to download the Spot app from your phone's App Store. You can also search for Spot Money on your App Store and download it from there.
Once your app is successfully downloaded, select "Sign Up" to complete our quick registration and verification process process. 
Are you a brand looking for a loyalty program with no extra work for your customers or your team? Let's talk.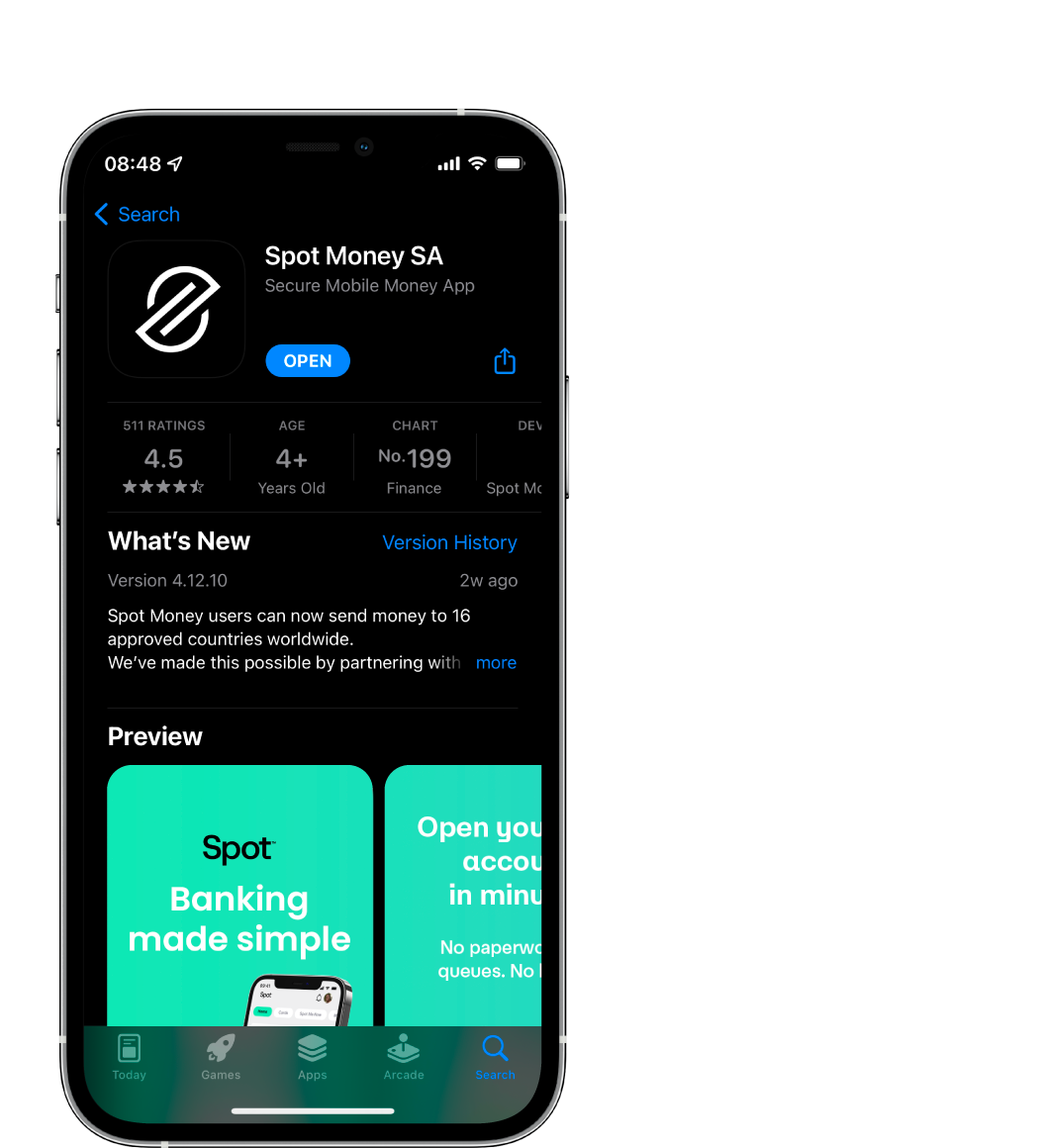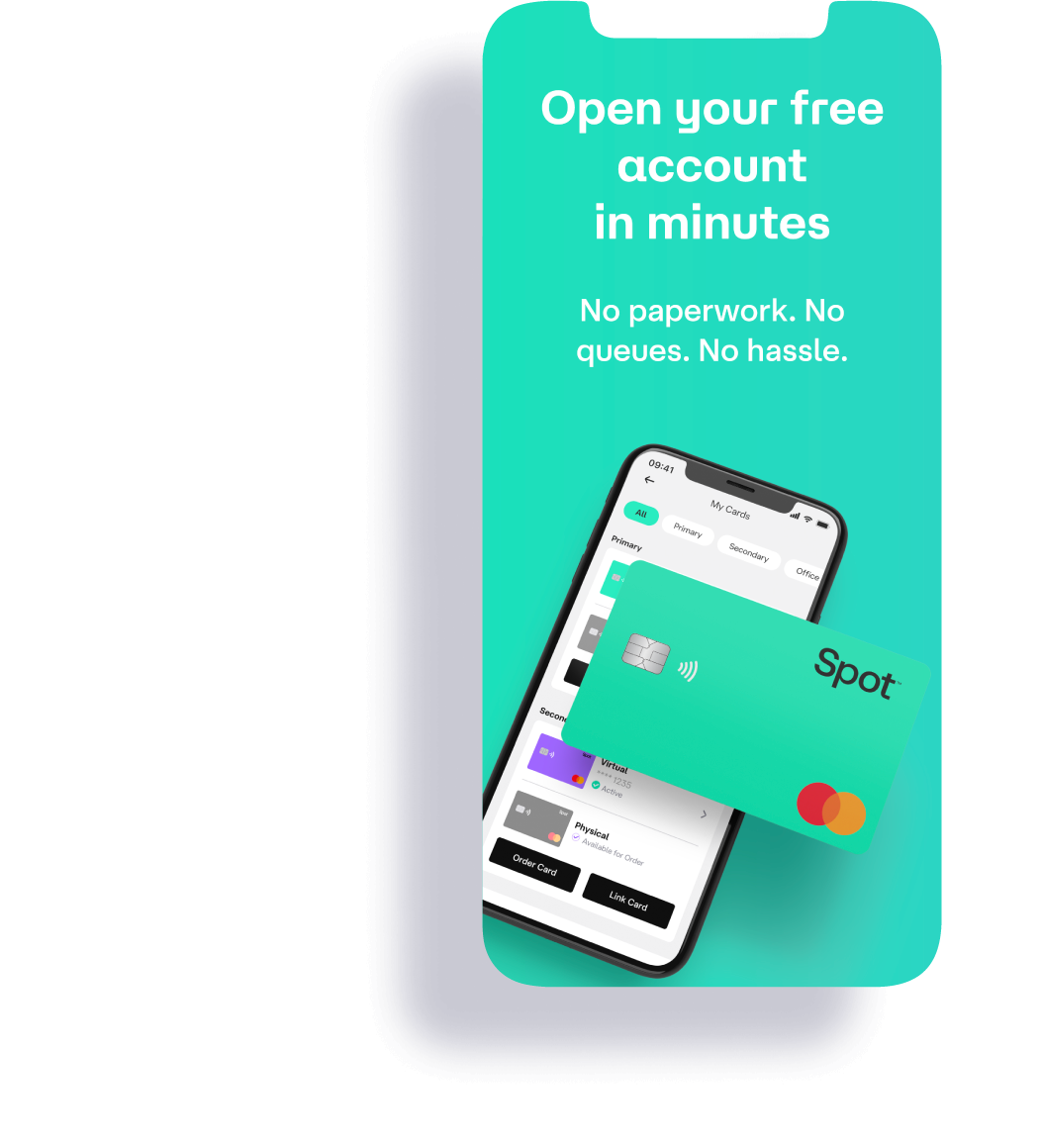 Download Spot & Maximise Your Money