The 20/30/50 budgeting rule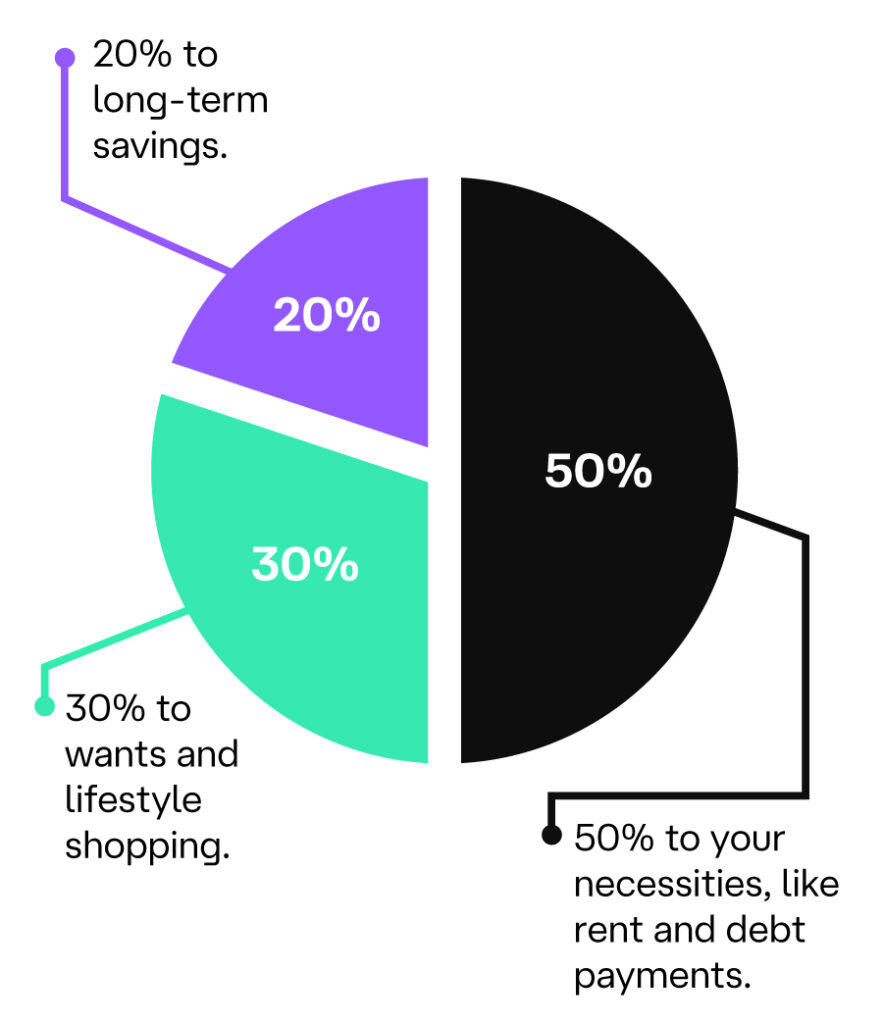 Yes, budgeting is critical but is your approach to budgeting as effective as it could be? With the festive season fast approaching and expenses stacking up, we're looking at a tried and true budgeting rule to help you reach your money goals sooner. 
It's known as the 20/30/50 rule, and here's the deal.
Divide and conquer
You're the boss of your money, and the 20/30/50 rule puts your delegation skills to work. The overarching concept of the rule is to divide and conquer and allocate a specific percentage of your income to a particular area in your financial life. In this rule, 50% of your payment goes to necessities, 30% goes to lifestyle and 20% is set aside for long-term savings. 
Let's break it down
The beauty of the 20/30/50 rule is that it proves that a budget doesn't have to be complicated to be effective. By simply focusing on the three major expense categories, you don't have to worry about tracking every single expense. 
So, what would this division of roles look like in reality? According to your specific budget and expenses, your budget may differ – however, in principle, it may look something like this; 
| | | | |
| --- | --- | --- | --- |
|   | Allocate 50% to needs | Allocate 30% to wants | Allocate 20% to savings |
| What does this include? | Half of your post-tax income should go to necessities. This includes must-haves such as rent, insurance, car payments, minimum loan repayments and basic groceries. | This is all your lifestyle wants, such as Netflix, social events, restaurants, travel or those 'treat yourself' impulse buys. | Aim to allocate 20% of your net income to savings and investments. This can also go to your emergency fund or debt payments. |

A step-by-step guide to applying the 20/30/50 rule
The 20/30/50 budget rule ultimately works to help individuals manage their after-tax income. It also helps promote healthy saving habits and boost emergency funds. However, like most budgets, it's only as effective as your ability to stick to it. So, how do you start, and how can you make sure you're implementing it correctly? Let's have a look. 
Step 1: Determine your after-tax income
The first step in implementing the 20/30/50 budgeting rule is determining what you have to work with. Calculating this is relatively straightforward if you're an employee, as your payslip should already deduct your income tax upon receipt. However, suppose you're a freelancer or business owner. In that case, you'll have to spend some time calculating your total income minus what's due to the tax authorities, minus any other business expenses. Then, after you've established the total, you can get going. 
Step 2: Segment the past month's spending
The next step is to analyse your spending habits over the last month (or more). This will give you an overview of where most of your spending goes. To get into the nitty gritty, go through your bank statements and see if you can spot any patterns. Once you've correctly distinguished between the 50% need and the 30% want category, hitting the 20% savings mark will also become easier. 
Step 3: Adjust your spending to fit the 20/30/50 rule
Now that you've established your budget and have categorised your three categories, you can start creating a tailored budget that fits into the 20/30/50 rule. Moving around the money spent on necessities can be tricky when adjusting your budget. That's why it's best practice to focus on the 30% you spend on lifestyle. Are you overspending in that category? Where can you cut back on extravagances to fund your needs or savings?
Make budgeting easy without additional fees
You shouldn't have to add 'banking' to your budget. At Spot, we don't do fees that come out of the blue. Rather, maximise your money and create your free Spot account in two minutes. 
The content provided in this article is provided as general information. It is not intended as nor does it constitute financial, tax, legal, investment, or other advice. We accept no responsibility from any loss arising as a result of your reliance on information contained in this article, any related communication or on our app.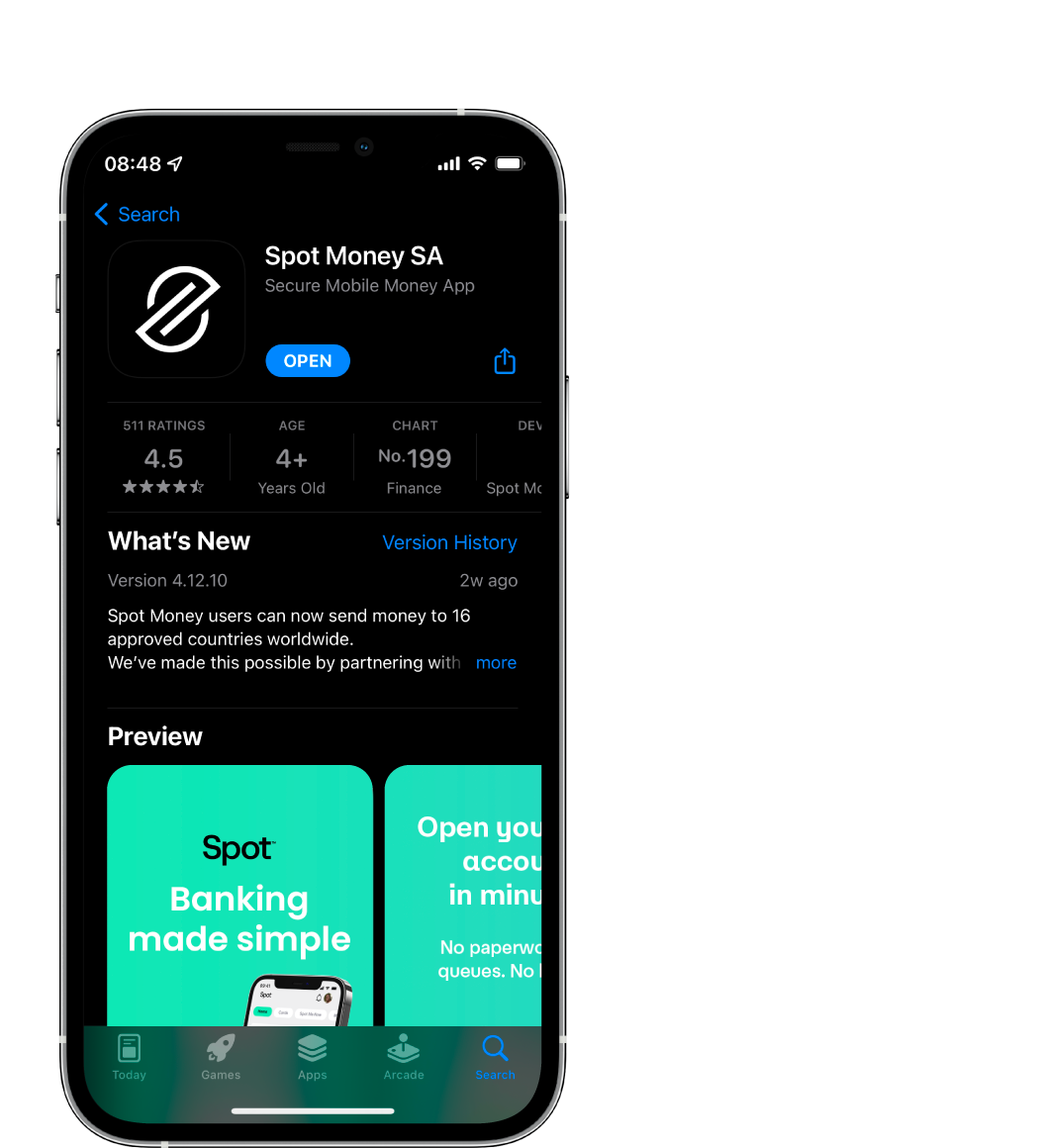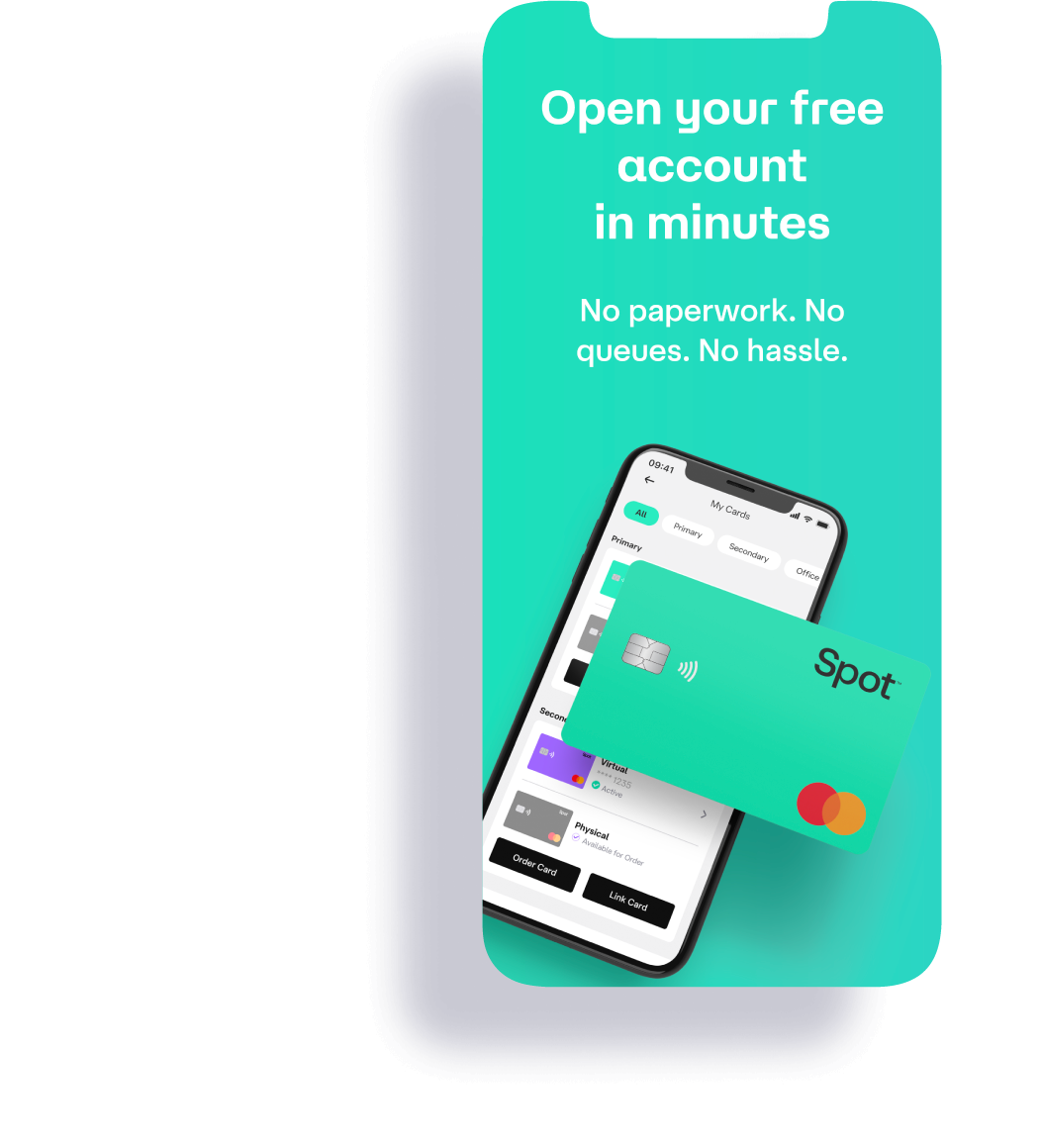 Download Spot & Maximise Your Money