Access R2,500* instantly with Spot Me Now
Get more flexibility to shop the things you love - split your payments into 4 equal, interest-free instalments over 6 weeks.



100k+ people already with us
Access R2,500* instantly with Spot Me Now
Get more flexibility to shop the things you love – split your payments into 4 equal, interest-free instalments over 6 weeks.
A buy now, pay later offering.

We've made it simple to split your payments into 4. Pay 25% today and the rest over 6 weeks.

Instant approval & no impact on your credit score. Experience fee freedom when you pay on time. Interest? Never.

After instant approval, you've got 10 days to spend the cash anywhere you want.
Get more time to pay. Anywhere.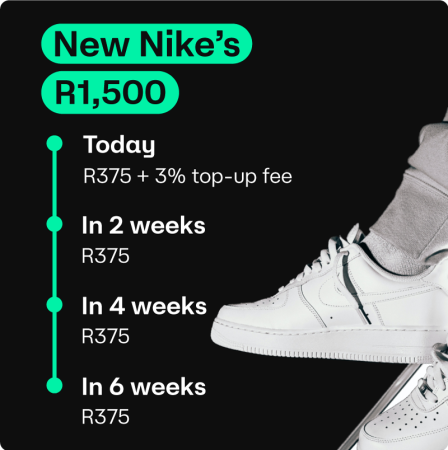 Getting started is easy.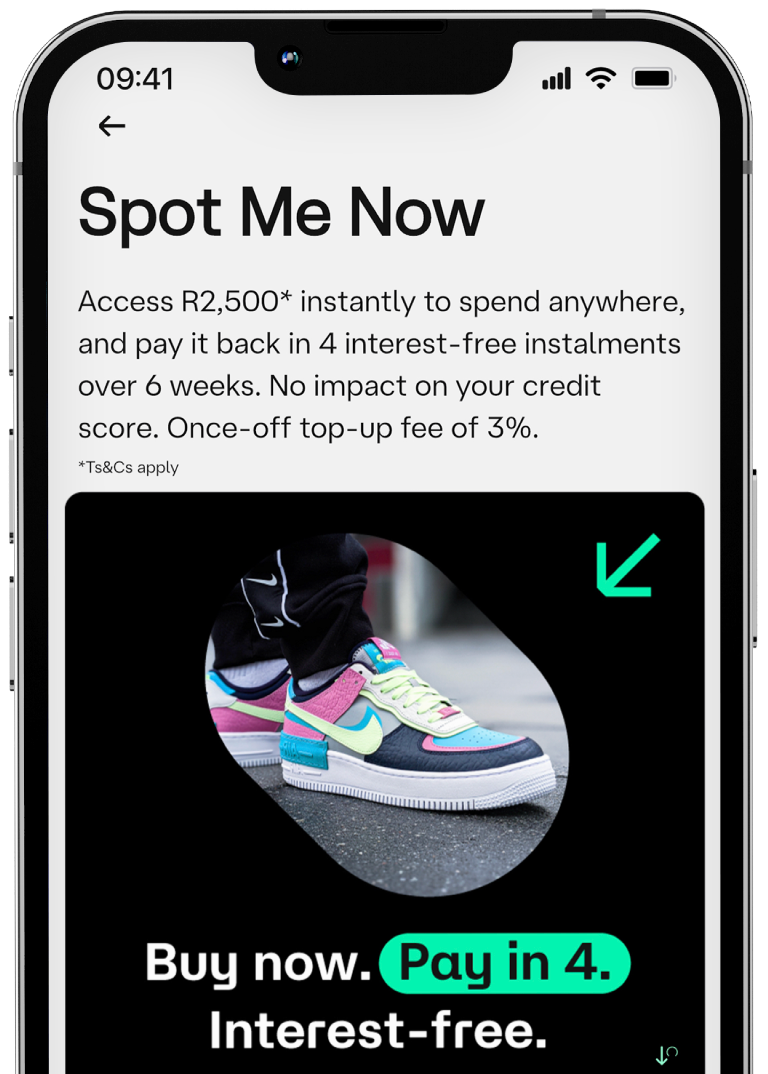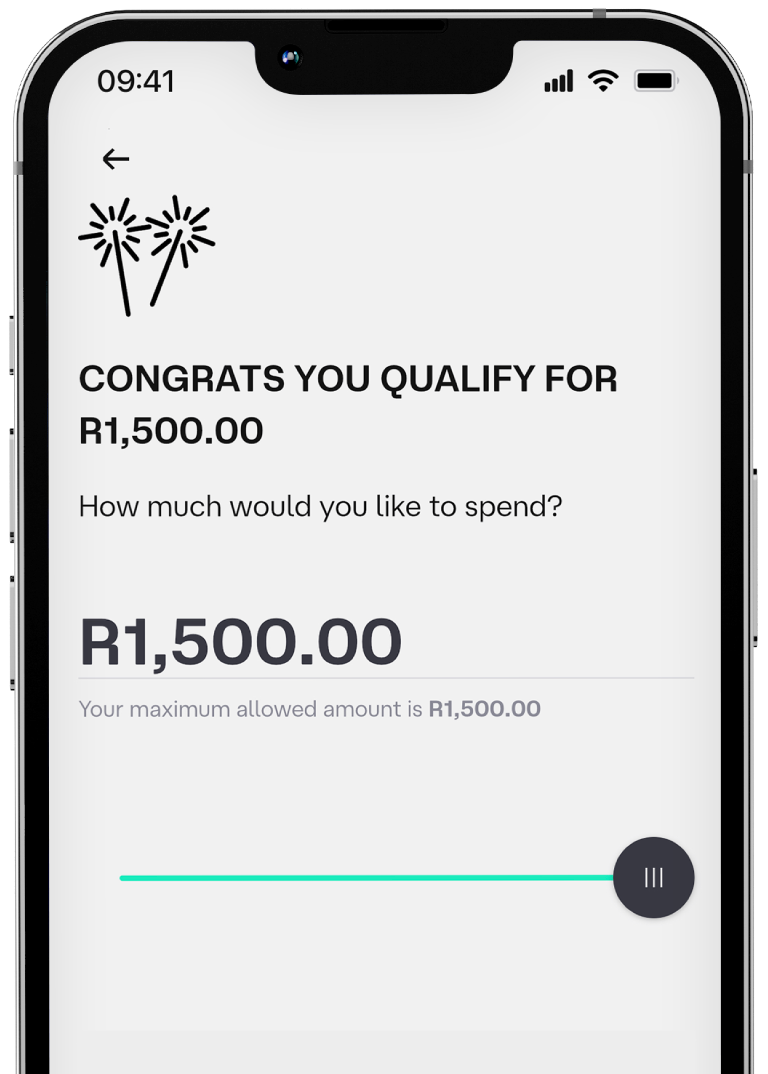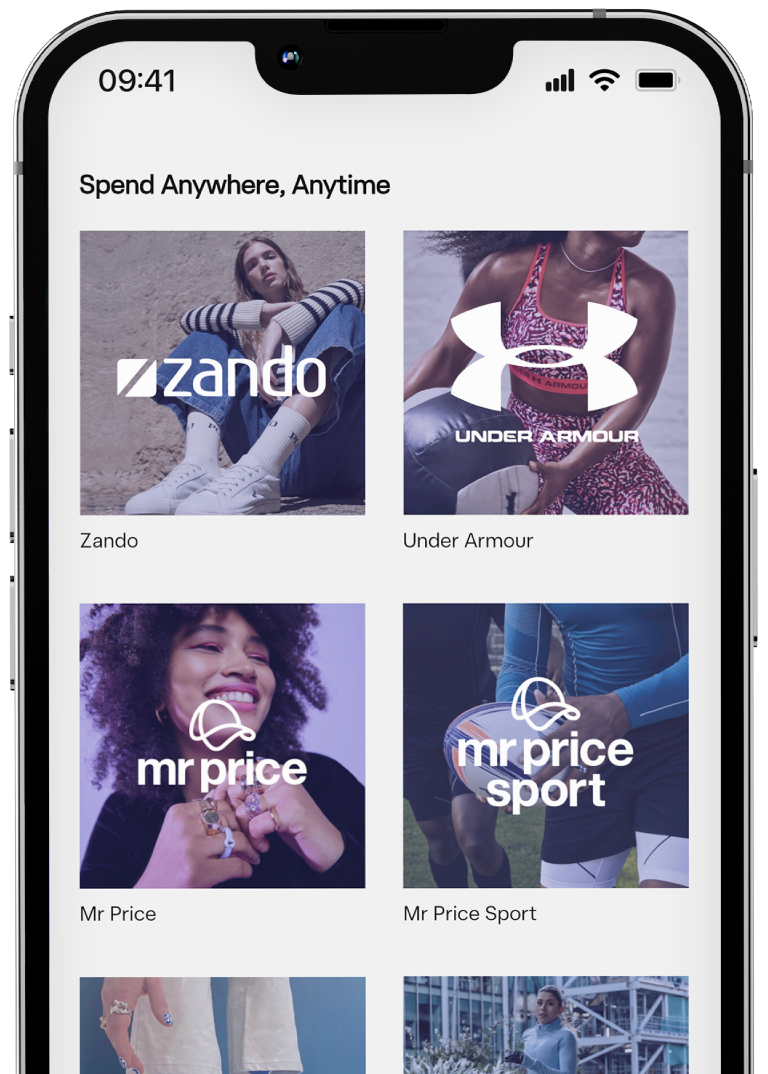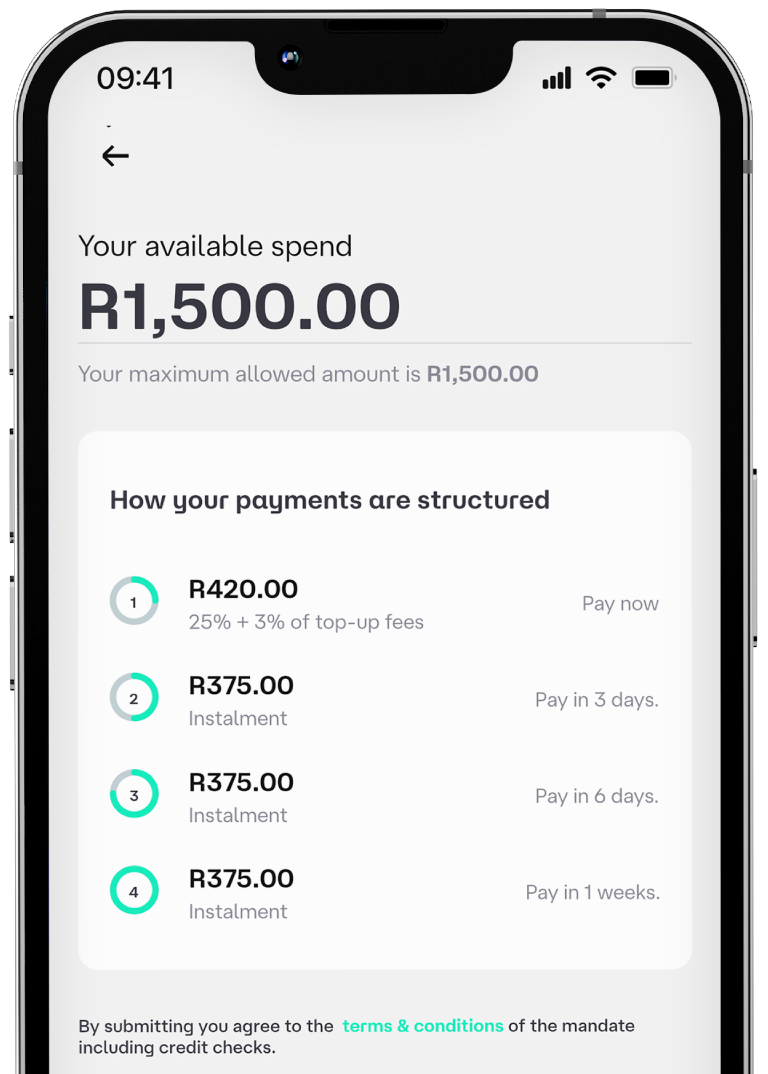 Step 1. Activate Spot Me Now
Sign into your Spot app, tap the 'Spot Me Now' button at the top of the home screen and click 'Register now'.
Step 2. Choose how much you'd like to spend
You will qualify for R1,000 - R2,500. Select the amount you'd like. Approval is instant with no impact on your credit score.
Step 3. Go shopping!
Pay 25%, then shop. You have 10 days to shop your favourite brands, online or in-store. You do not need to spend the full amount you initially accepted. Whatever you don't spend gets refunded.
Step 4. Pay over time
After the 10-day shopping window has closed, your payment plant will be recalculated and your outstanding balance will be paid in 3 equal instalments every 2 weeks, and will automatically be deducted from your Spot primary account.
Shop Wherever. Whenever. Pay in 4.
Shop Wherever. Whenever. Pay in 4.
Pay it in 4 at exclusive brands like Under Armour, Adidas, Salomon, Le Creuset, Yuppiechef & so much more.
All Your Questions - Answered.
Not the answers you're looking for?
Spot Me Now is an exclusive service that gives you the flexibility to buy products in advance and pay the funds back in 4 equal instalments, interest-free. This means you'll never have to worry about making an additional payment for the money you borrow if it's paid back on time.
With Spot Me Now, you'll be able to buy products and services in-app and at any online store using your virtual Spot Me Now card. You'll also be able to instantly order a physical card which will allow you to buy goods at any physical store.
This means you'll never have to wait for payday to buy something you see on special or for that unforeseen emergency since our instalment plans are interest-free.
Spot Me Now is only visible to qualifying customers. If you're eligible, you can activate Spot Me Now by following these steps:
Sign in to your Spot app.
Tap Transact at the bottom centre of your app.
Select Spot Me Now.
Tap the Register Now
You'll be presented with the spend amount you qualify for. Enter or toggle an amount less or equal to the limit and hit Shop Now.
We'll show you how your instalments will be structured. If you're happy, tap Continue.
Tap Add Card to link your 3rd party bank card to your Spot Me Now account. This will be used as your secondary payment method and for your first instalment.
Enter your card details and tap Save.
Once your card details are linked tap Continue.
Your Spot Me Now eligibility depends on the score we receive from the soft credit score look-up done on your profile. The better your credit score, the more money we can offer you.
Another good-to-know is that the amount we offer is personalized to each customer. This means we may increase your Spot Me Now offers over time as we get to know you better.
Using Spot Me Now won't affect your credit score if you repay your instalments on time.  If you default on your instalment repayments, this might not affect your credit score, however, it will affect your eligibility to access future Spot Me Now offers.
Paying your Spot Me Now instalments on time generates increased trust on your Spot Profile. This in turn, allows us the opportunity to offer you optimized and personalised services based on the good standing of your profile.
When you activate Spot Me Now, you'll have 10 days to spend anywhere you want (yes, anywhere!).
If you were to take R1000 credit, when you activate the Spot Me Now you'll be charged a R280 upfront. The R30 is non-refundable and the R250 is your first instalment.  If you do not use any of the funds, the R250 will be refunded back to your Spot Money Primary wallet; and the remaining available amount will fall away. You only need to pay back what you spend, not the full amount that you accepted when activating Spot Me Now. After 10 days, we'll recalculate your remaining instalments based on how much you spent.
Yes! Your installments will always be interest and fee-free as long as you pay on time. We'll be sure to send you a reminder before your installments are due and you'll have a full breakdown of your installment structure on your app so you can avoid any default fees for missing an installment.
We take the safety and security of our data and platform very seriously. The service we provide is in association with Bidvest Bank and powered by MasterCard, the world's biggest and most trusted payment processor.
We meet all industry standards for protecting your personal information. Our policies safeguard the collection, use, and disclosure of your information. We use a variety of industry standard methods to keep our network secure and your data safe.
For more on this take a look at how we protect you.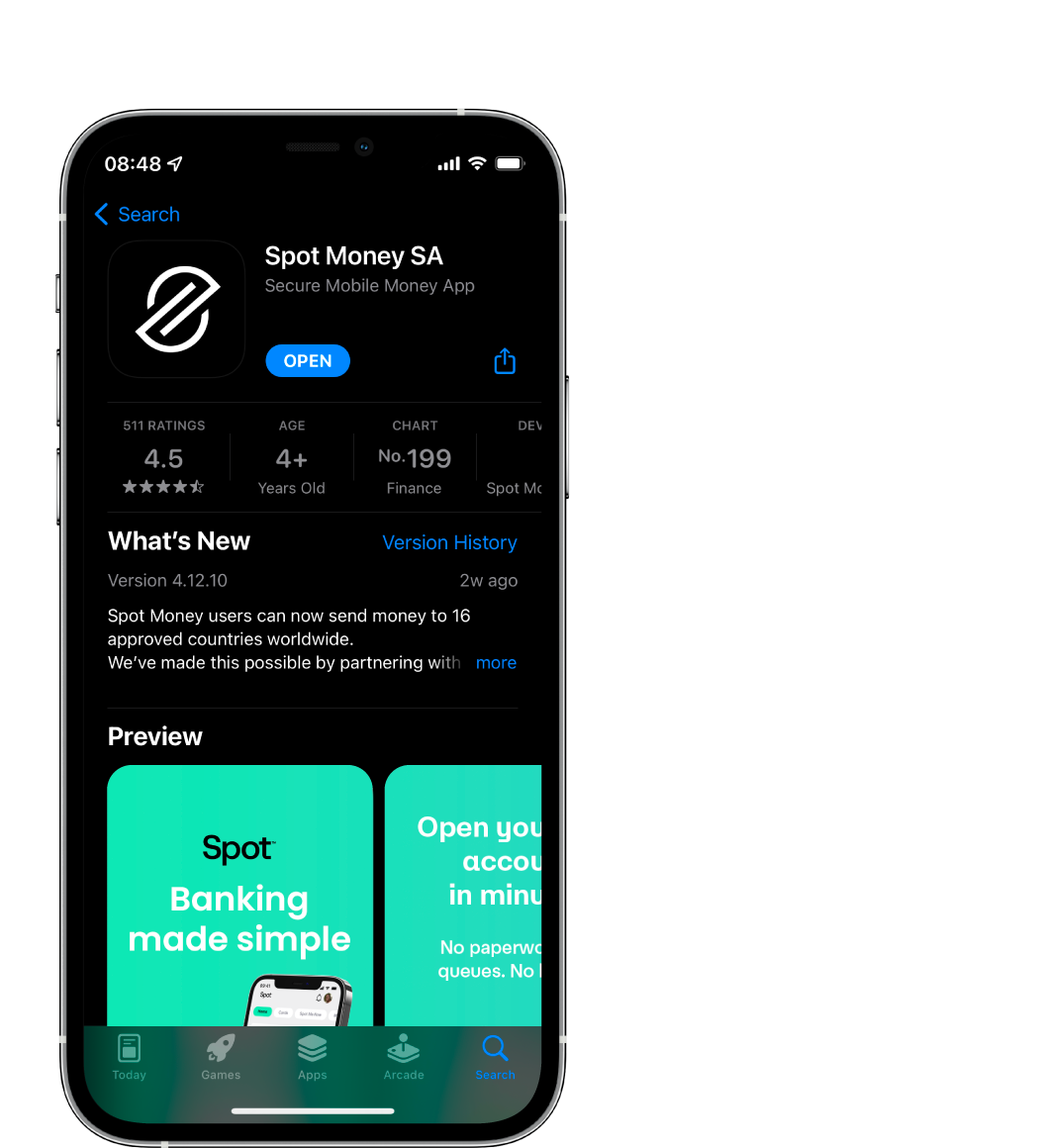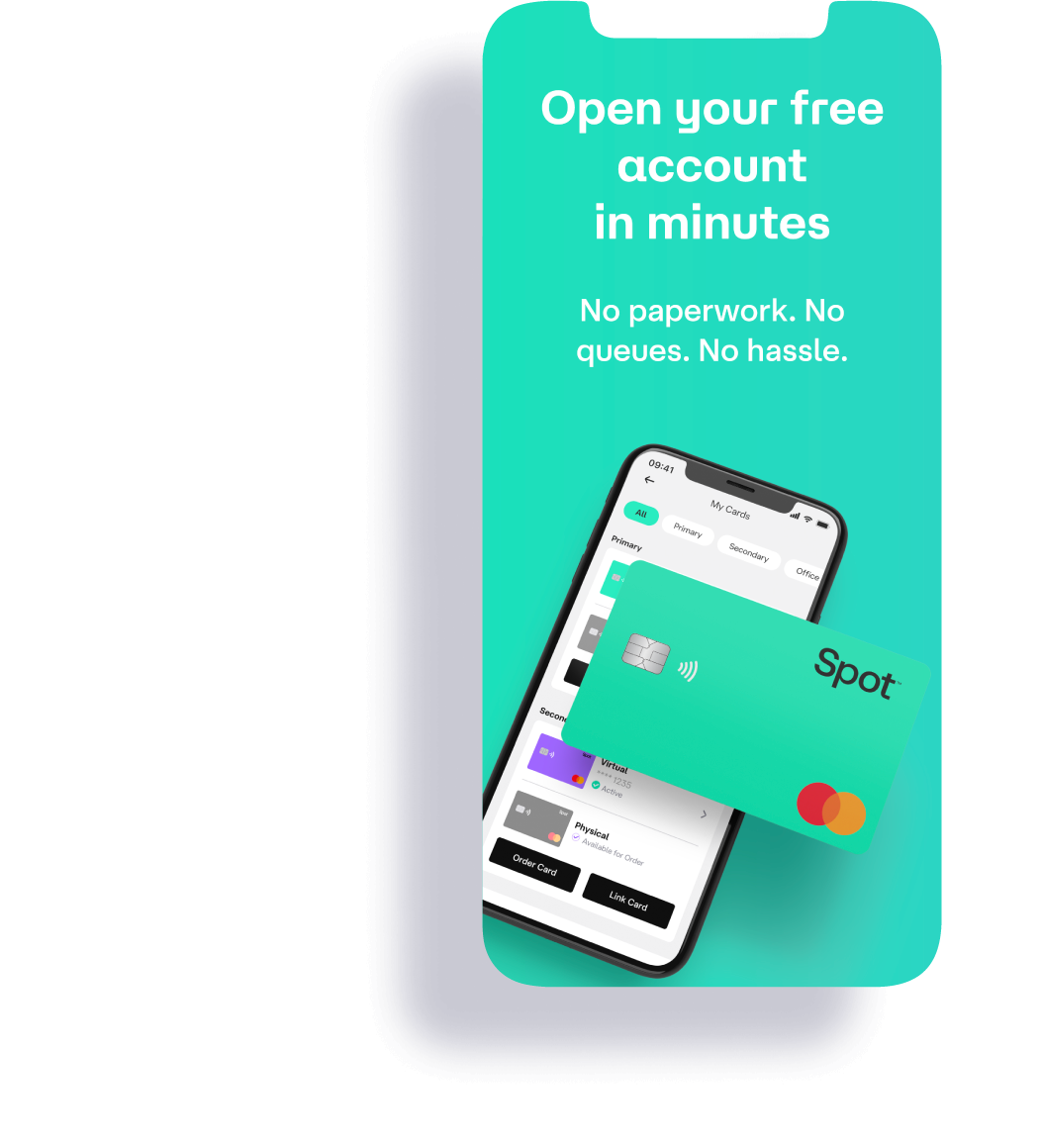 Download Spot & Spread the Cost of Any Purchase.