How to open a free bank account in South Africa
So, what you're saying is that you don't have to spend additional cash just to be able to spend your money? Exactly! Hidden (and not-so-hidden) banking fees play little role in helping you get the most out of your financial situation. Dare we say, they actually keep you from maximising your money. 
But they've become so ingrained in our everyday lives that many people take it in stride because what's the alternative, right? Not quite. Having a bank account shouldn't break the bank. It shouldn't cost you at all; now it doesn't have to. 
The future is now (and free)
The future of banking is free, simple, digital, and accessible. The future is also now. At Spot Money, we believe everyone deserves a bank that works for them without having to cost extra. That's why you can set up your Spot Money account free of charge – 100% gratis! No catch, just cost-efficiency at its finest. By now, you're probably thinking, 'how can it be totally free?' Here's the deal. 
100% Digital and 100% Free
We don't charge you for an account because there's no need. As it's 100% digital, your account allows you to take care of all your everyday needs and expenses in one place without any paperwork, queues, account fees, or hassle (without costing anyone). However, just because it's free doesn't mean you have to settle for less when it comes to perks and features. Account fees do not equal more perks; to prove it, we've included the following features (and more) to our free bank account: 
Easy payments – pay & get paid instantly for free and make payments anyway you want.
Zero hidden fees – don't pay any transaction fees when you spend on app.
Mastercard debit cards – Spot debit cards are secured through Mastercard. No fees when you swipe & accepted worldwide!
Instant notifications – get free instant updates on payments made to and from your account.
Scan them all – scan any QR code to pay. No need for multiple apps, do it all from your Spot app!
Group accounts – share accounts with up to 10 people to maximise money together.
How to set up a free account
When we say zero hassle, we mean it. And that starts with setting up your free account. Fortunately, apart from reading this blog, you won't need to do any other prep work. You won't even have to leave your seat. Here's how to set up your free account in two minutes and two steps. 
Step one: Download the Spot Money app
To get going, you'll first need to head to your app store or follow the link and download the Spot Money app on your mobile device. 
Step Two: Sign up
Once you've downloaded the app, simply click 'sign up' and do a short verification process. All you'll need for this step is a steady hand and any type of SA identification document. 
And voila – you've just set up your free account. You've technically set up 8! You can create up to 8 free accounts with Spot Money, each with its own free virtual debit card so you can immediately spend directly from that account. 
Prefer keeping an actual physical card in your wallet? No stress; simply order one directly from your account, and we'll make sure it gets to you.
Zero risk, high rewards
Your account isn't the only thing you'll be getting for free. When spending with Spot, your free account gives you multiple rewards and discounts from limited partners. This includes free airtime and data when you shop with Spot. What separates us from other cashback apps is that you won't need any voucher codes or additional admin requirements. Simply spend as you usually would and receive instant rewards. Browse our rewards here.
This one's (always) on us! Start saving on the Spot
Are you ready to tap into the world of cardless payments for free? We're ready when you are! Create your free account on the Spot today and start making your money work for you, not the other way around. Curious about the other perks of your free account? Browse our complete list of features here.

The content provided in this article is provided as general information. It is not intended as nor does it constitute financial, tax, legal, investment, or other advice. We accept no responsibility from any loss arising as a result of your reliance on information contained in this article, any related communication or on our app.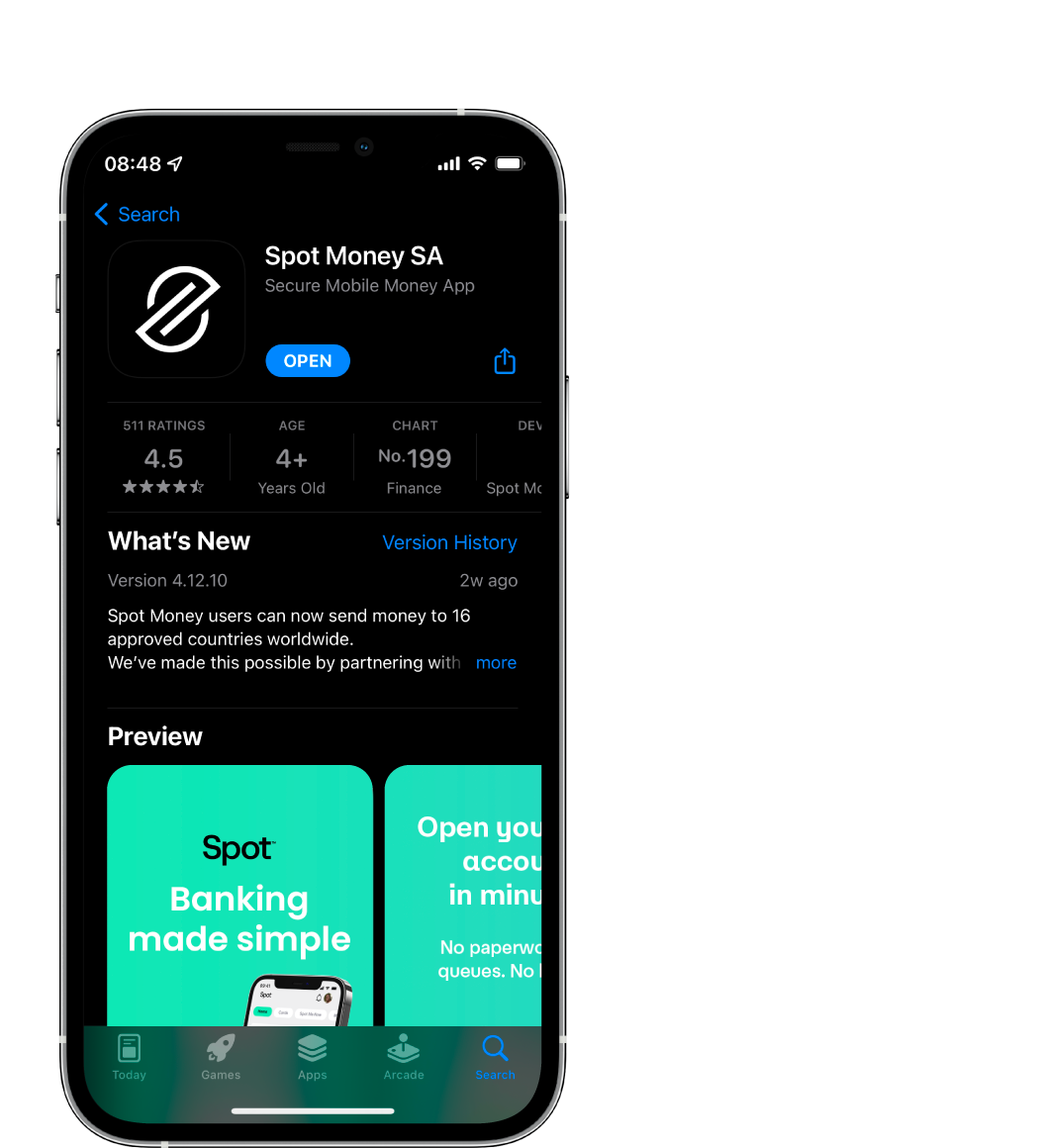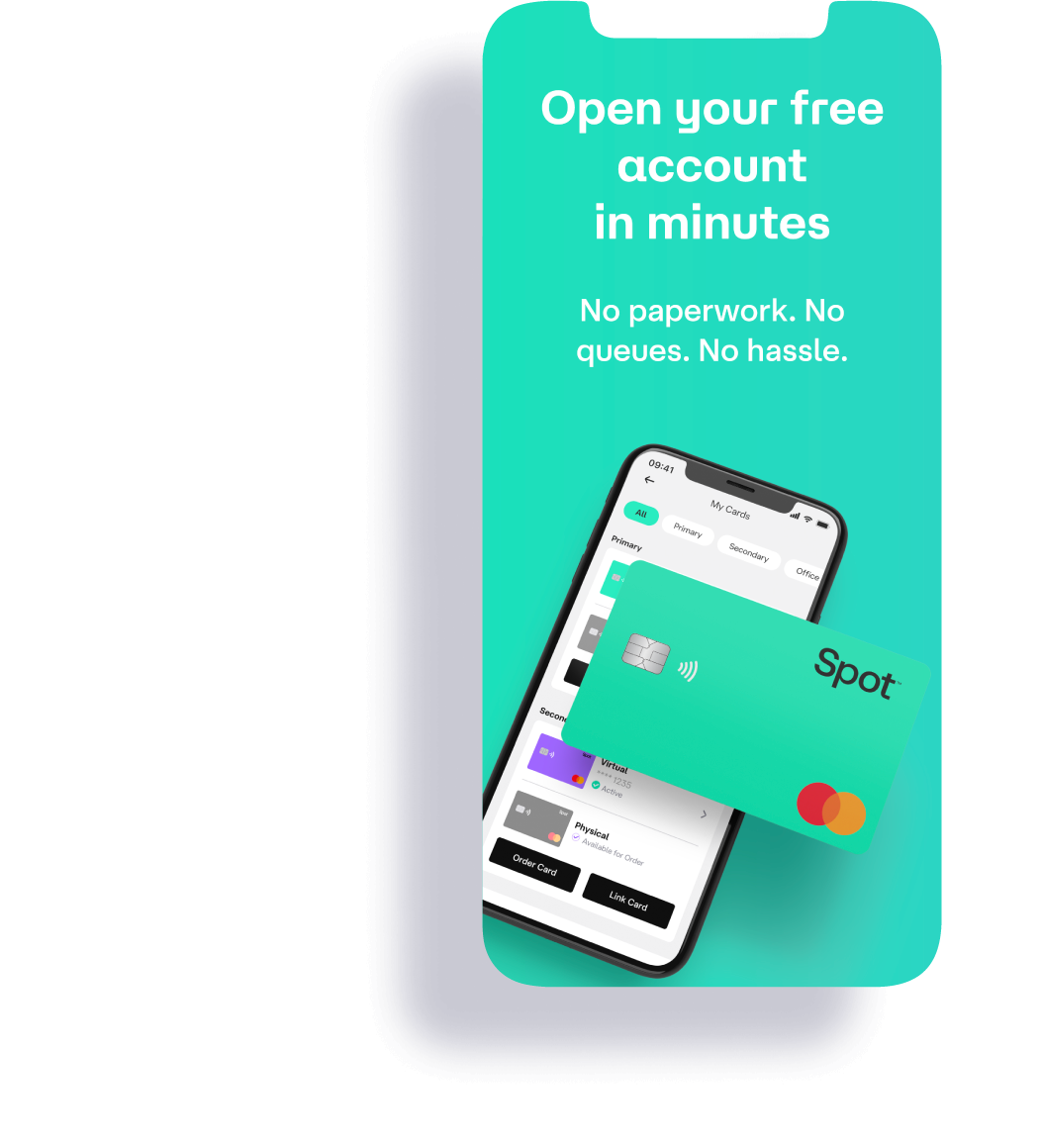 Download Spot & Maximise Your Money