Shop Anywhere with your RCS Store Card
Transfer funds to Spot and get the freedom and convenience to shop absolutely anywhere!



100k+ people already with us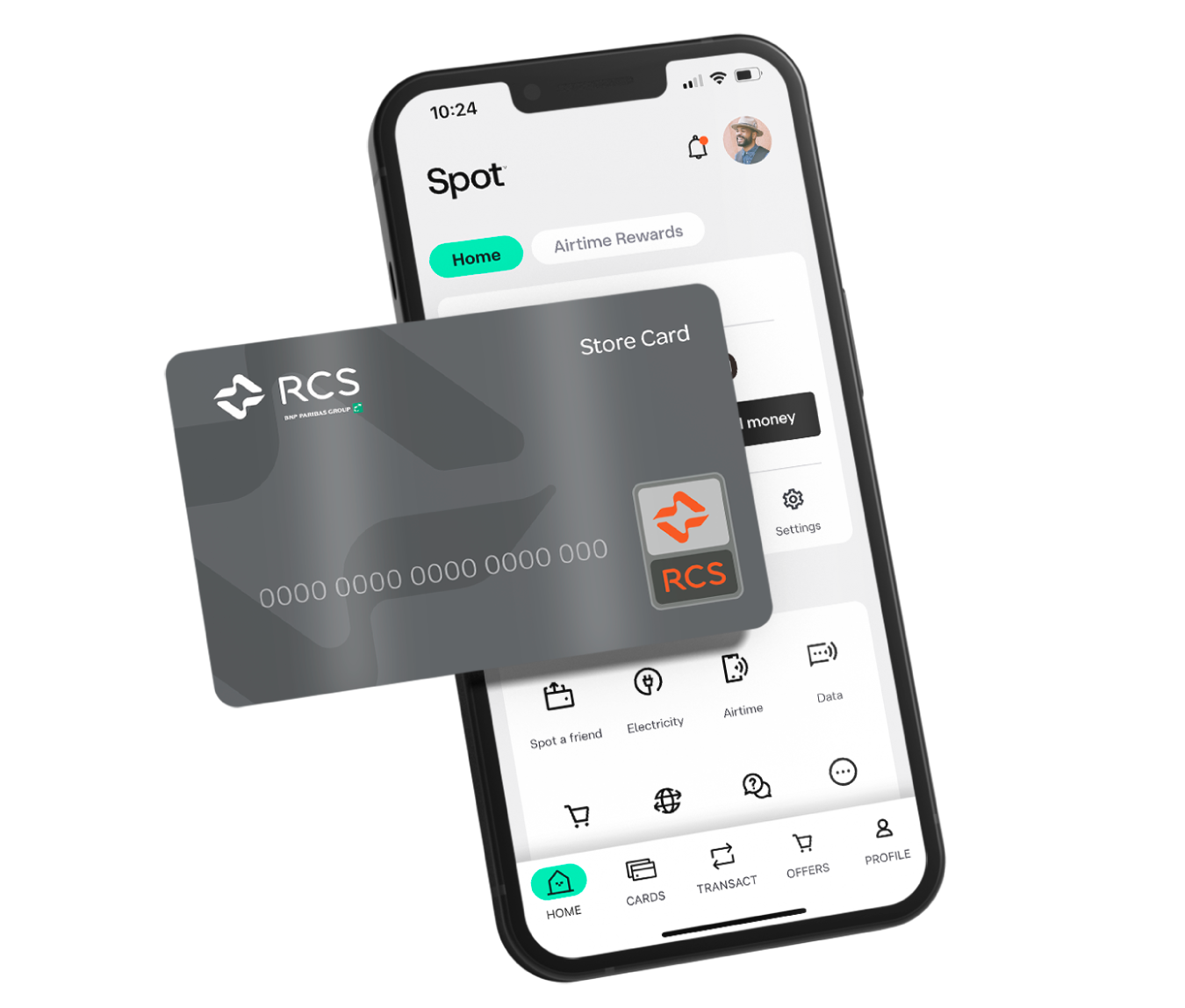 Unlimited spending access
Unlimited spending access
RCS customers can now maximize their RCS Store Card credit with Spot.

Spot is a FREE bank account that allows you to add funds using your RCS Store Card to shop at any store that accepts Mastercard.​

All this for mahala!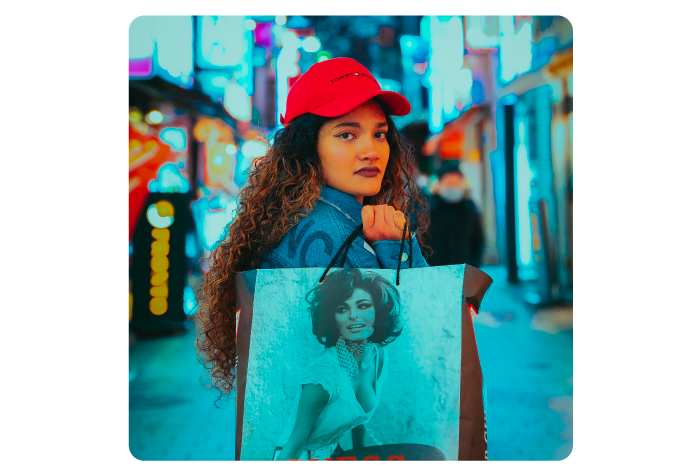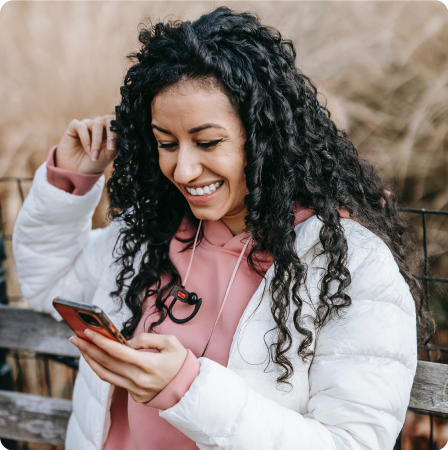 Get instant access to your funds on Spot and spend with ease using a Spot physical or virtual debit card, online or in-store.

Plus, enjoy all that Spot has to offer – a free account that includes payments, transactional banking, rewards and a shopping marketplace – in one easy-to-use app.​
Adding money is simple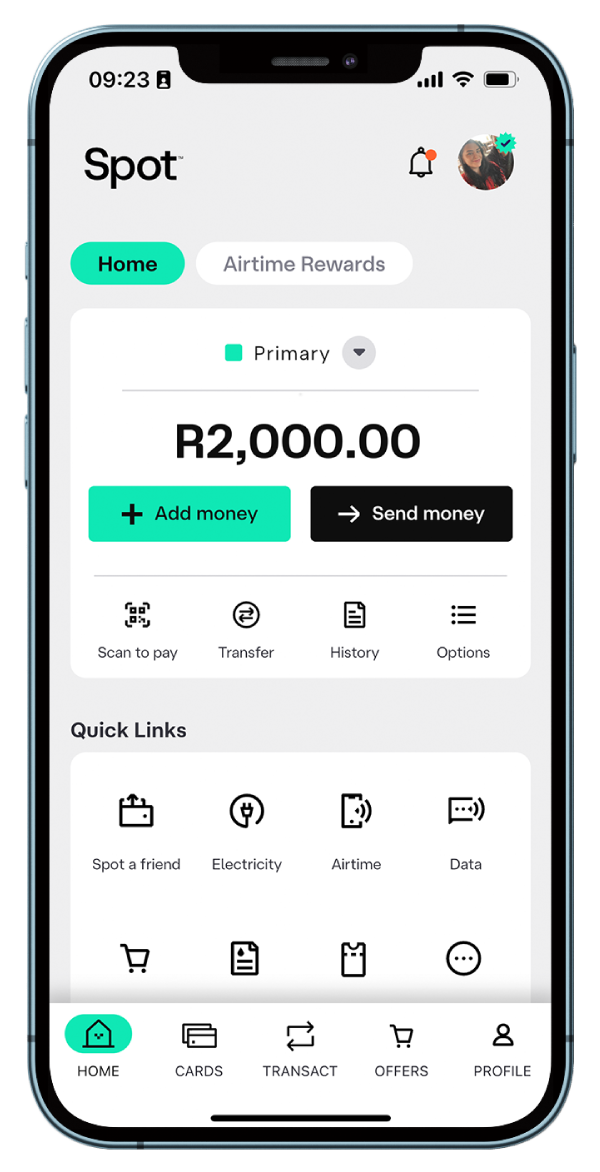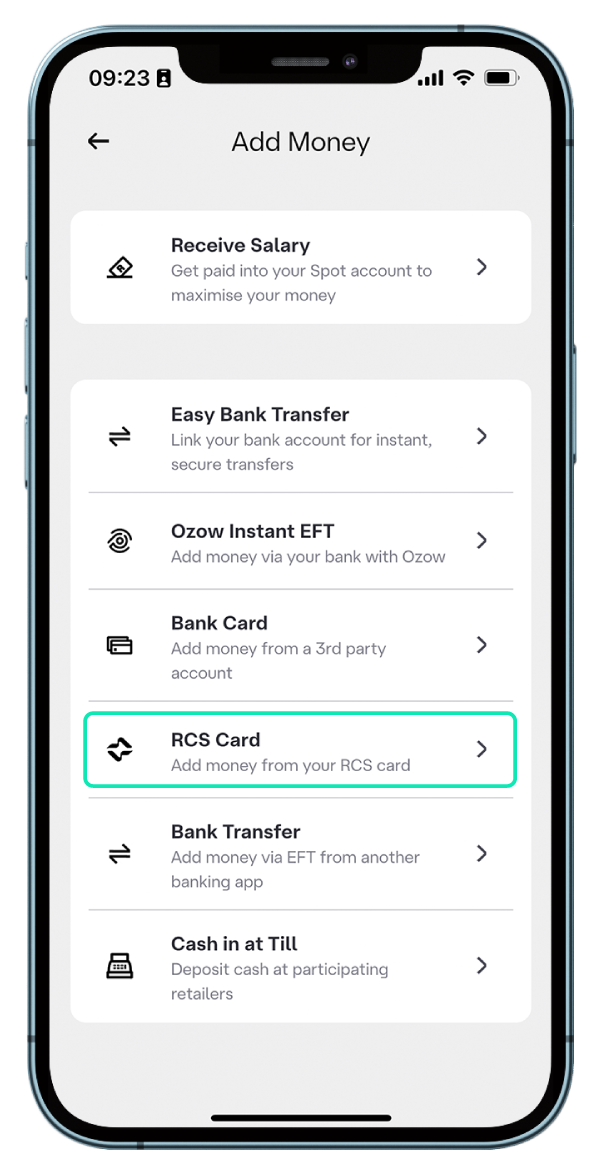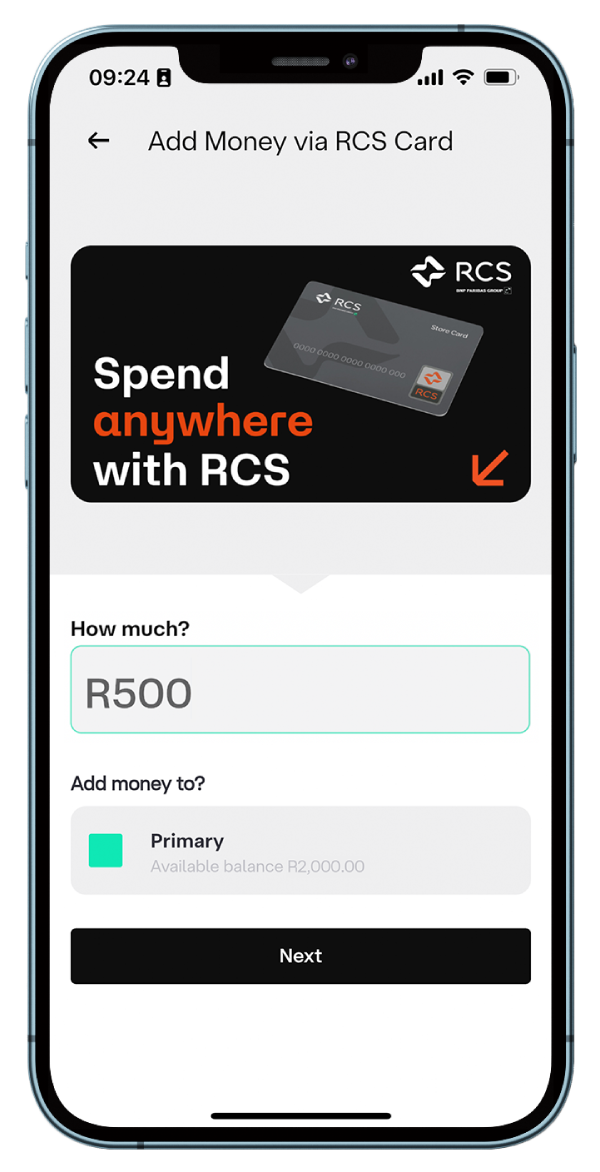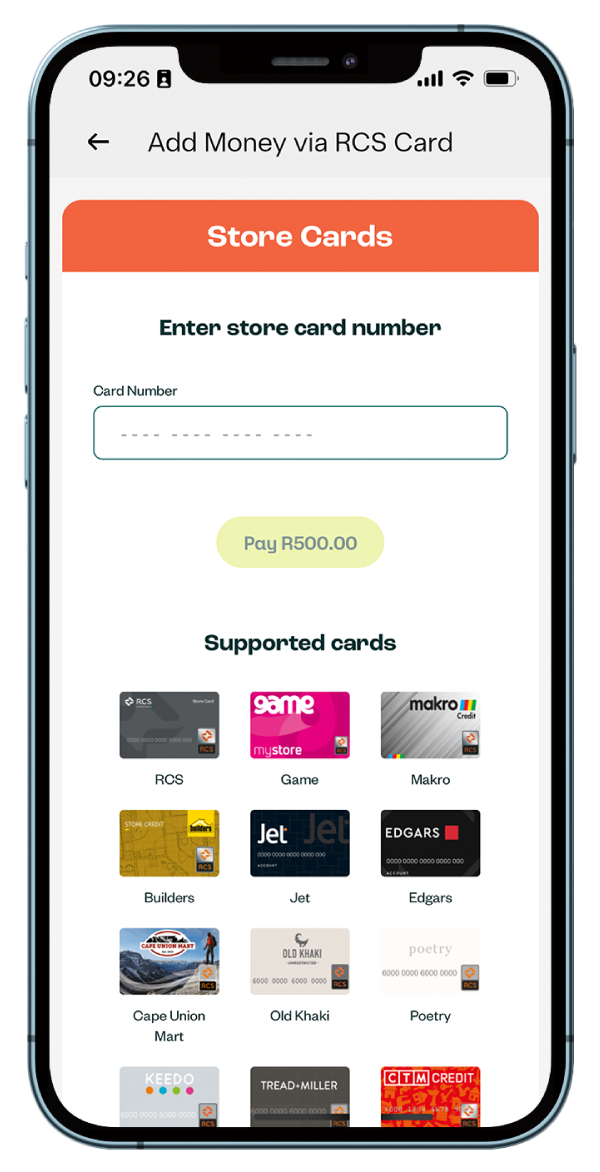 Step 1.
Sign into your Spot App & tap 'Add money'.
Step 2.
Select RCS from the options provided.
Step 3.
Select the amount you'd like to add and which Spot account you'd like to add the funds to.
Step 4.
Enter your RCS Store Card number.
All Your Questions - Answered.
Not the answers you're looking for?
Currently, RCS cardholders can only shop and spend at stores that are part of RCS's retail network. The good news is that Spot has partnered with RCS to allow its customers to shop anywhere, anytime by adding money to their Spot account. This gives RCS customers unlimited spending access to any store, not just with RCS retail partners.  

Once you've added money to your Spot account using your RCS card, the funds will be loaded to your Spot Primary account giving you instant access to your cash. You can use your loaded Spot card to shop anywhere, in-store and/or online. 
If you have an RCS store card, you can easily add money to your Spot account by following these steps:
Sign into your Spot app.
Tap the Add Money button on your home screen.
Select RCS Card on the options provided.
Enter the amount you'd like to add and hit Next.
Enter your CVV numbers (the 3 numbers on the back of your RCS card).
Tap Top-up and enter your 3D-Secure code.
You'll see a success screen as soon as the transaction has been processed successfully and the funds will be automatically loaded to your Spot account. 
Adding money to your Spot account using your RCS card is absolutely free.
Don't Just
Take Our
Word for it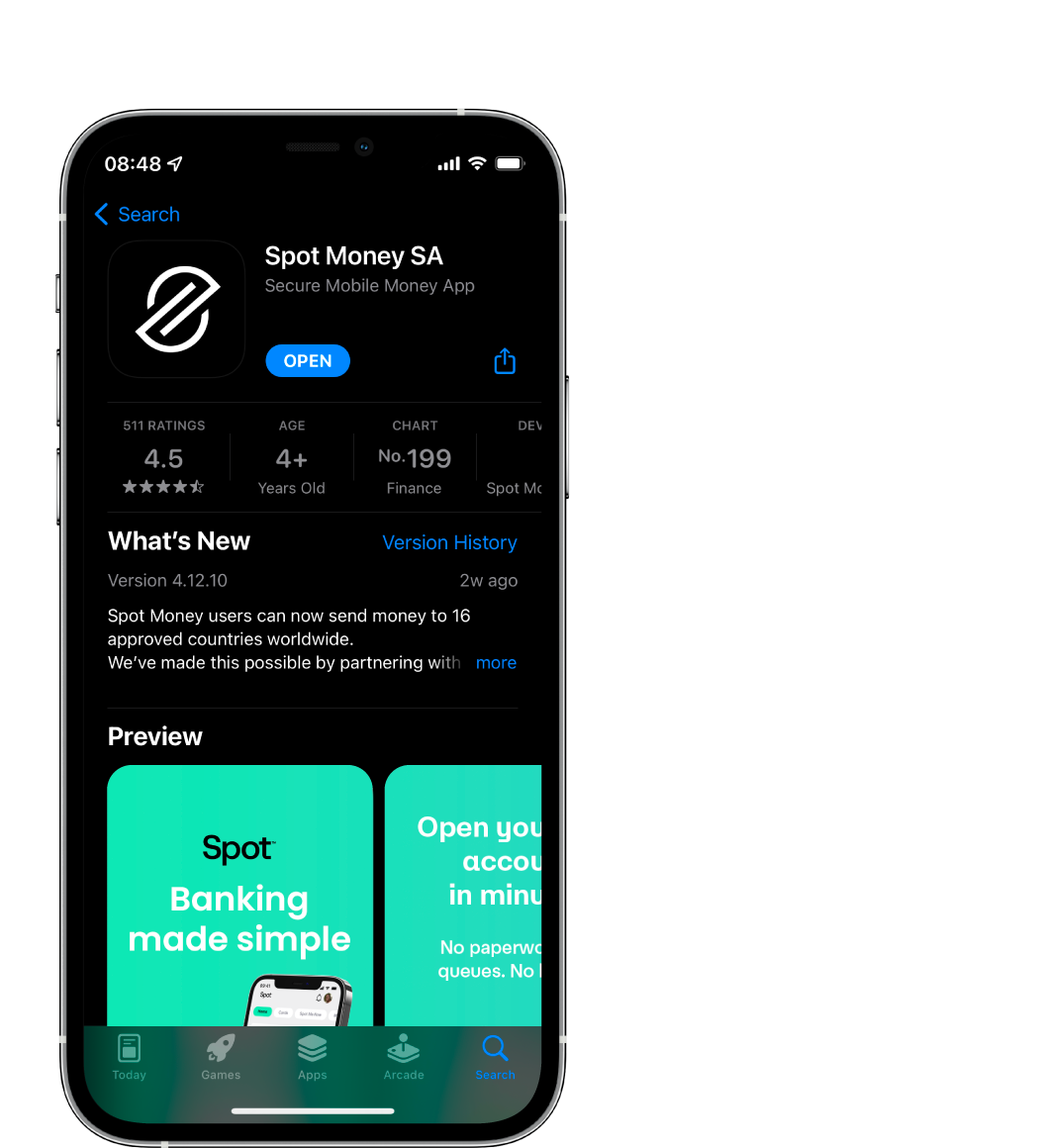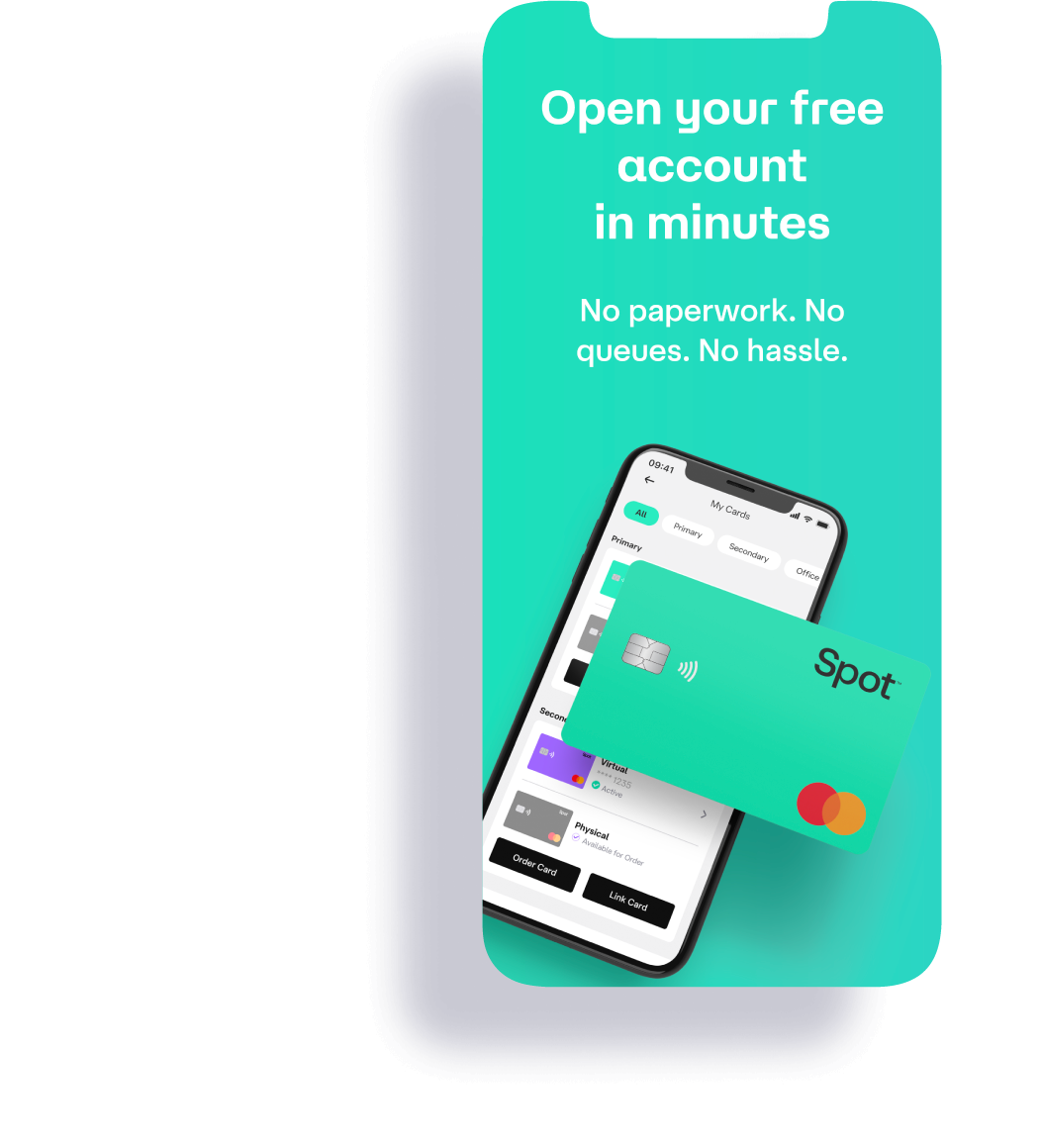 Download Spot & Maximise Your Money