South Africa's first purpose-driven bank
Making banking attainable for every South African
27 October 2022
There have been significant changes in the banking sector in South Africa over the last couple of years. As a result of the current economic climate post-pandemic, rising cost of living, and increased interest rates, consumers who are already over-indebted are opting for banking solutions that offer low bank charges or no charges at all.
According to a  comparative analysis report compiled by the Solidarity Research Institute, which focuses on the charges of personal transaction accounts, traditional banks are competing increasingly in terms of costs and added-value products such as loyalty programmes and agreements with merchants for discounts and free products. Recent years have also seen a rise in online banking solutions. It is important to note that these banks have no branches for customers to visit. 
To meet the needs of struggling customers in a crippling economy, banking just got a lot easier with Spot. A money account for everyone, Spot began as an open-banking platform and has since evolved into an all-encompassing system over the years.
How it works
Andre Hugo, Chief Executive Officer and Co-Founder of Spot, says it should not cost customers money to have a bank account. "Every person, regardless of net worth, should be treated fairly by a bank that wants them to succeed. We believe customers shouldn't be in a war with banks for bank charges. Instead, banks should be in your corner when it comes to making a credible future for yourself."
Furthermore, Andre explains that Spot doesn't make money off its customers, but its merchants. "Every time you use your Spot debit card, the merchant pays us a small percentage of the transaction. We also make money from our partners when you take advantage of their offers. To get to where we are now, we've raised funds from investors who believe in our mission to help everyone improve their financial life."
App features
Spot offers consumers convenience at the touch of a button. All you have to do is join the 100k+ people who have downloaded the app from Google Play, App Store, or the Huawei App Gallery and enjoy access to these features:
Opening your Spot account requires no paperwork and no queues. It's 100% digital.

Instant payments between Spot users and Instant EFT from all banks into your Spot account.

Make payments any way you like. Scan any QR code, or EFT, Tap to Pay, and Swipe.  

Redefining rewards through cashback in the form of airtime when shopping at top retailers like Takealot, OneDayOnly, MrD, and more. Making paying for airtime & data a thing of the past.  

Access to alternative forms of credit through Spot's very own Buy Now, Pay Later offering to launch later this year. 

Easily build and improve your credit score through Spot Credit Path. Actively improving the financial status of many South Africans. 

Spot works with leading financial service providers across South Africa to find personal loans and insurance that fit your pocket.

Not just a money app, everything can be done from one place. Buy airtime, data, and electricity and shop directly in the app at any online store. 

Safely and easily send money to 15+ countries, including Zimbabwe, Malawi, Mozambique, and more. 
Another exciting feature of the app is the group account option which allows customers to save and share expenses with up to 10 family and friends. Andre says: "The account offers convenience, like saving for a stokvel or holiday, sharing household costs, and keeping track of collective saving and spending."
To dig a bit deeper into the future of money, savings and rewards, visit the Spot website at spotmoney.com. 
About Spot
Welcome to your Money HQ. Spot is your free account for everyday needs. A fast-growing fintech start-up, Spot, allows customers to save, spend, and maximise their money. Spot accounts are secured at Bidvest Bank under their banking license, and debit cards are issued by Mastercard, ensuring the highest security standards.
Customers are guaranteed safe and secure money management, easy payments, no monthly account fees, and group accounts, all available on one app. Redefining rewards, Spot gives you cashback in the form of data and airtime every time you shop at our partners such as Takealot, Checkers Sixty60, and Mr. D, making paying for airtime and data a thing of the past.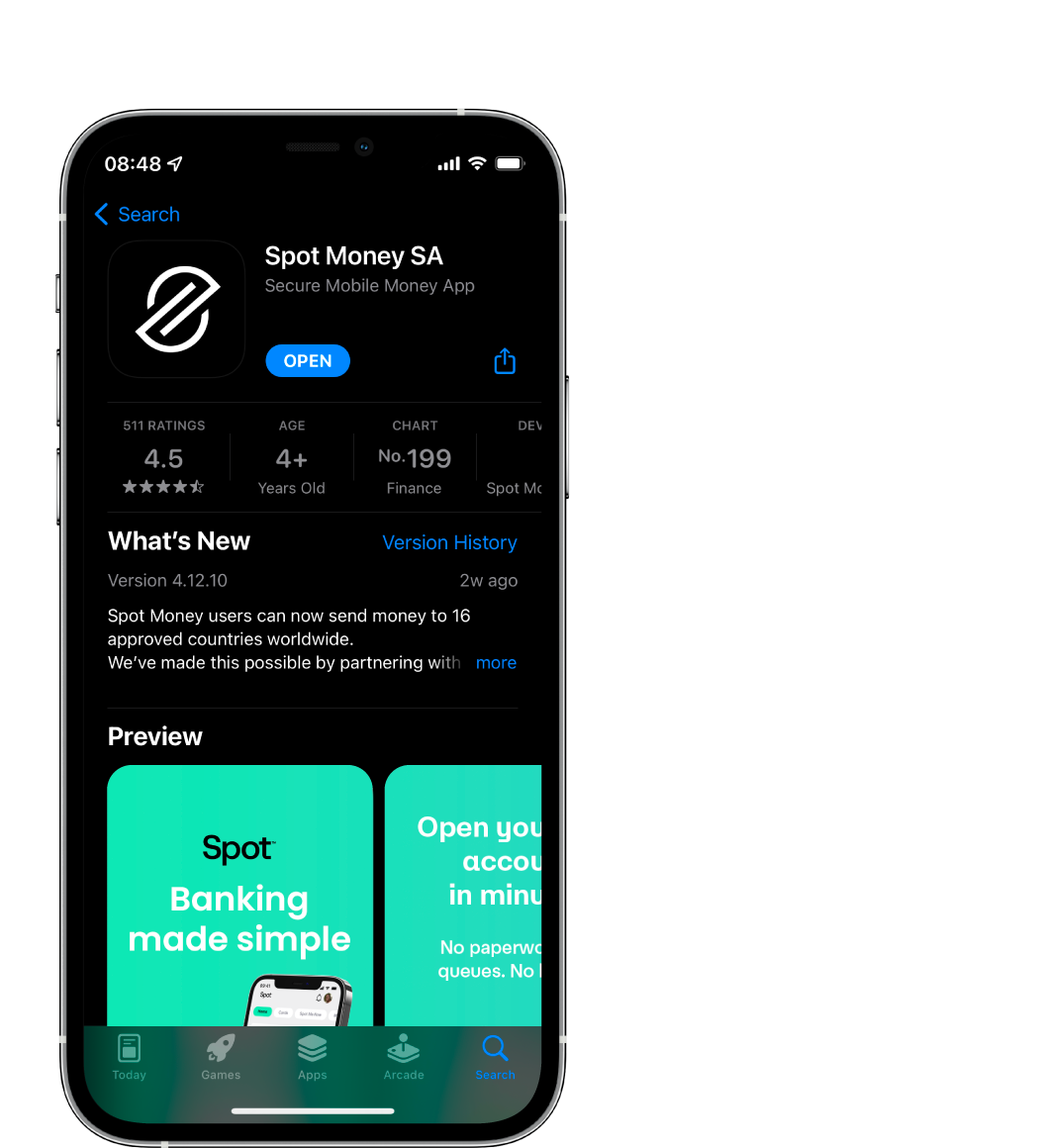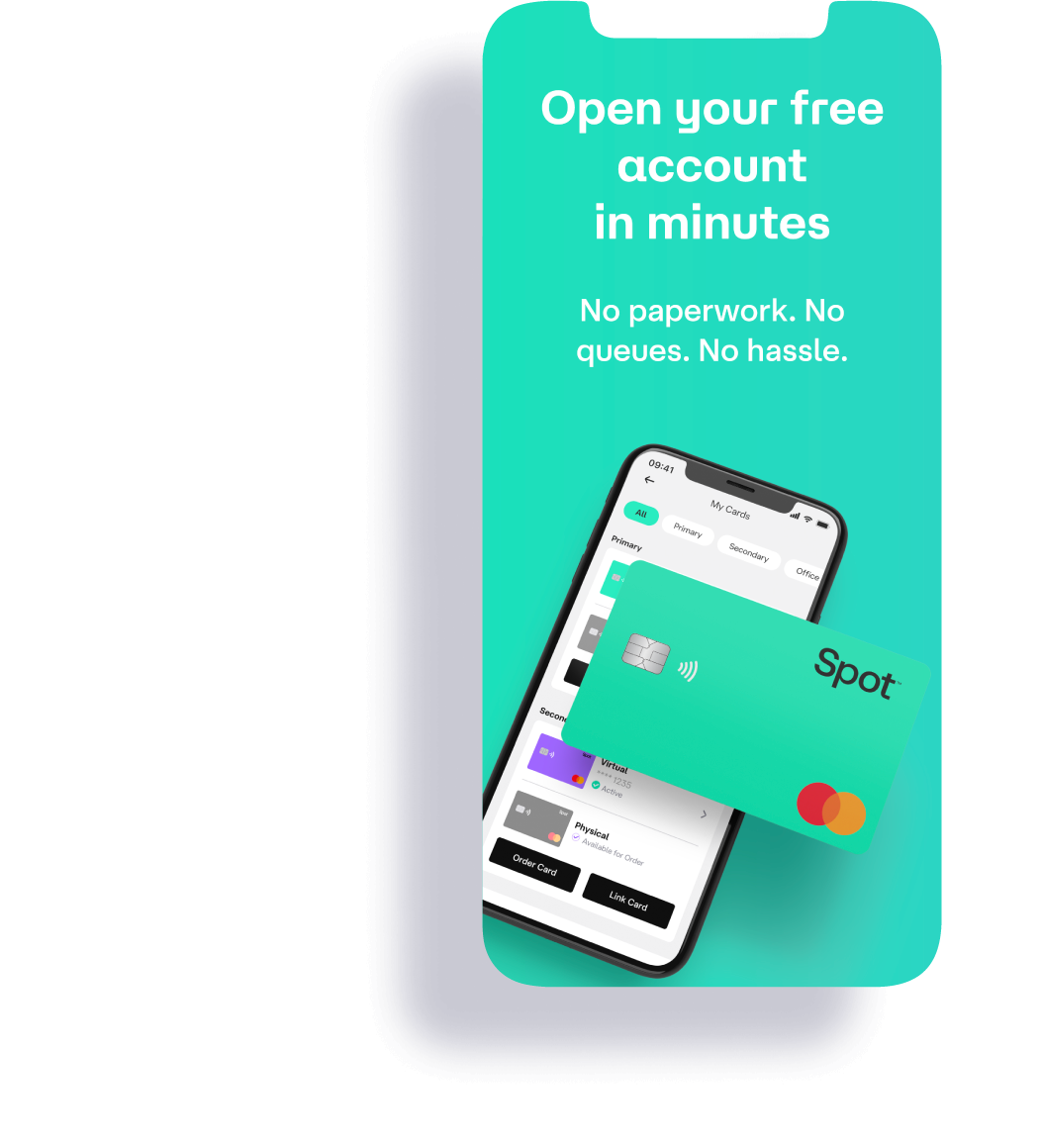 Download Spot & Maximise Your Money